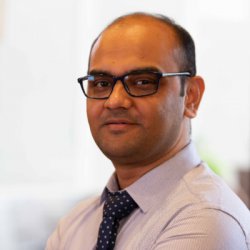 Abhiyant Tiwari
Assistant Profressor Gujarat Institute of Disaster Management
India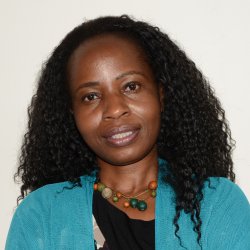 Adelaide Lusambili
Assistant Profession Aga Khan University
Kenya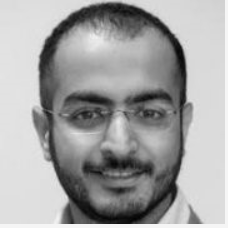 Aditya Bahadur
Principal researcher, Human Settlements
International Institute for Environment and Development

Specialist in climate-resilient urban development, transformative approaches for risk reduction, monitoring and evaluation of resilience initiatives, designing and delivering research and learning programmes on climate and development, supporting governments in policy and institutional development for resilience; focus on South and Southeast Asia.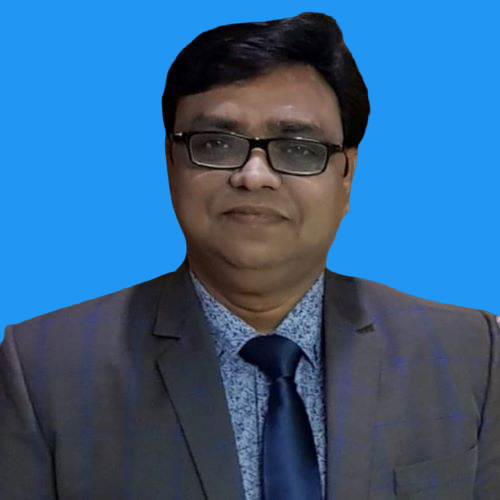 Ahmadul Haque
Director
community volunteer-based Cyclone Preparedness Programme (CPP) of Bangladesh
Ahmadul Haque is the Director of the community volunteer-based Cyclone Preparedness Programme (CPP) of Bangladesh. Under his leadership, the organization is switching to multi-hazard response, involving in climate change-induced disasters and enhancing women's participation in disaster risk management.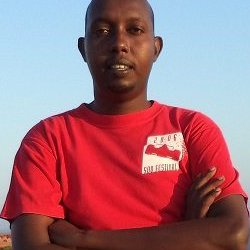 Ahmed Hassan
Action for Women and Children Concern
Somalia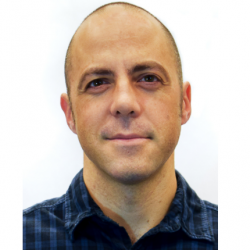 Albert Norström
Head of Knowledge and Evidence,
Global Resilience Partnership (GRP)
Researcher,
Stockholm Resilience Centre (SRC)

Albert leads GRPs work to advance the understanding and knowledge about resilience. His research includes identifying signals of positive change in the Anthropocene that can underpin futures that are desirable, just and sustainable.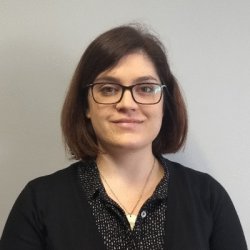 Amy Davison
Head of Climate Change Adaptation, Energy and Climate Change Directorate
City of Cape Town

Amy Davison is the Head of Climate Change within the City of Cape Town's Environmental Management Department, and has over 10 years of experience dealing with environmental sustainability and climate change issues at the local government level. Amy works to co-ordinate and facilitate the implementation of the City's Climate Change Policy, and is currently working on drafting a comprehensive and integrated Climate Adaptation Action Plan for Cape Town.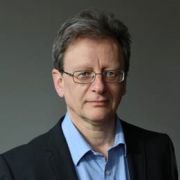 Andrew Norton
Director, IIED
Andrew Norton is director of IIED. He is an applied anthropologist working on a range of issues related to social and environmental justice. He oversees the implementation of IIED's five-year strategy focused on addressing five interlocking crises – climate, biodiversity loss, inequality, urban risk and unsustainable markets. His recent work focuses on social policy and climate resilience, labour guarantees and ecosystem stewardship, and automation and inequality. Major areas of focus over recent years include framing the social dimensions of climate change and participatory research on poverty and inequality.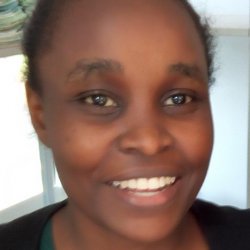 Angella Kansemiire
Tree Adoption
Uganda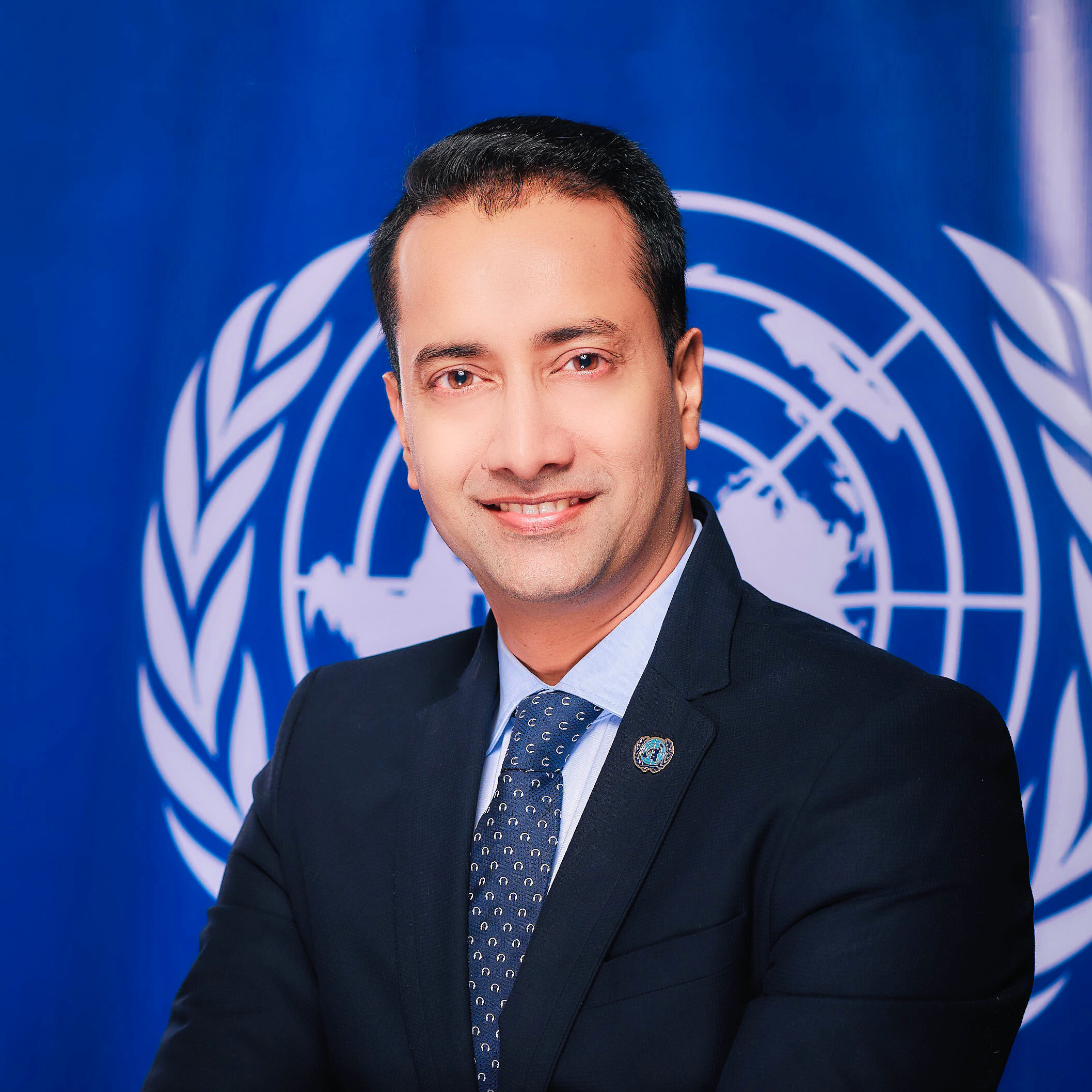 Animesh Kumar
Head of UNDRR Office
Bonn

Dr Animesh Kumar heads the UNDRR Office in Bonn, responsible for climate resilience and disaster data. He has led DRR policy and coordination as deputy head of UNDRR regional offices in Africa and Asia-Pacific. He also coordinated risk assessments at various scales to inform development and humanitarian planning.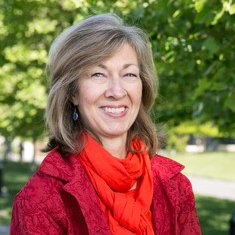 Anita van Breda
Senior Director of Environment and Disaster Management
World Wildlife Fund in Washington, DC
In her current role she leads WWF's work supporting environmentally responsible disaster recovery, reconstruction and risk reduction including international policy, operations and training. Anita was instrumental in WWF's development of the Green Recovery and Reconstruction: Training Toolkit for Humanitarian Aid (GRRT), is project manager for the WWF/USAID publication and training program Natural and Nature-Based Flood Management: A Green Guide and has worked with a range of humanitarian, environmental and development agencies on disasters around the world.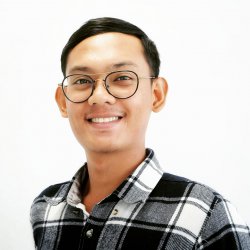 Anthony Lawrence (LA) Dimailig
LA Dimailig is the Assistant Director for Disaster Monitoring & Analysis of the AHA Centre
He has more than eight (8) years of professional and field experience in disaster management.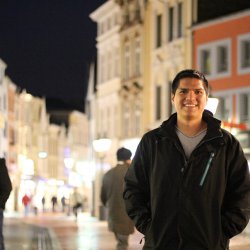 Arturo Italo Salazar Toledo
Intern, United Nations International Children's Emergency Fund (UNICEF); within the Climate, Energy, Environment and Disaster Risk Reduction (CEED) team
Currently, I support the content creation of the ClimateBot (tool that allows people to access climate-related information through WhatsApp and Facebook). On the other hand, I am leading the Report on good practices of young people in climate and environmental action for the Latin America and Caribbean Region. Among other tasks, I support with translation (English-Spanish), reports revision and feedback, youth-led events planning, etc.

Aston Mulwafu
An accomplished humanitarian, resilience building, livelihoods and programmes quality assurance expert with over ten years' experience working in development organizations
An accomplished humanitarian, resilience building, livelihoods and programmes quality assurance expert with over ten years' experience working in development organizations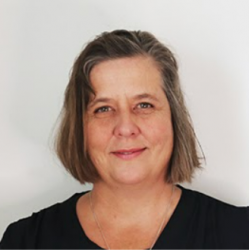 Bettina Koelle
Senior Learning Specialist, Red Cross Red Crescent Climate Centre
Bettina is a geographer by training and passionate about exploring linkages within complex systems and helping people navigate challenges through learning and dialogue. She is a specialist in developing experiential learning activities and a master facilitator for complex and interactive processes of dialogue.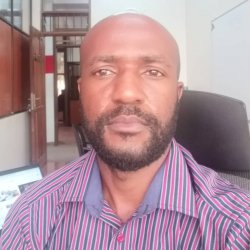 Brian Kanaahe
Head Disaster Risk Management, Uganda Red Cross Society
Brian Kanaahe is currently Head Disaster Risk Management at the Uganda Red Cross Society. Before, he was Emergency Preparedness and Response Coordinator for BRAC in S.Sudan, Humanitarian Officer for the African Union Commission in Addis Ababa, Ethiopia . His Doctorate in Public Health from Universidad Central de Nicaragua was titled ''Corridors of Power for Decision making following a flood forecast in Uganda".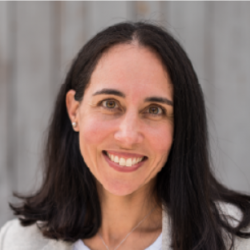 Carina Bachofen
Associate Director, Red Cross Red Crescent Climate Centre
Carina is Associate Director and leads the Climate Centre's policy team. She has over 15 years' experience working at the interface of climate, development and disaster risk reduction. Carina holds a master's degree from the London School of Economics.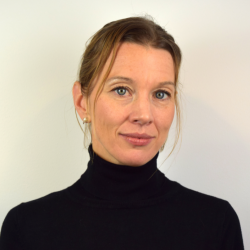 Caroline Delgado
Senior Researcher
Director, Food, Security and Peace Programme
Stockholm International Peace Research Institute (SIPRI)


Dr Caroline Delgado is a Senior Researcher and Director of the Food, Security and Peace Programme at SIPRI, working on the intersection of food security, violent conflict, stability and peace.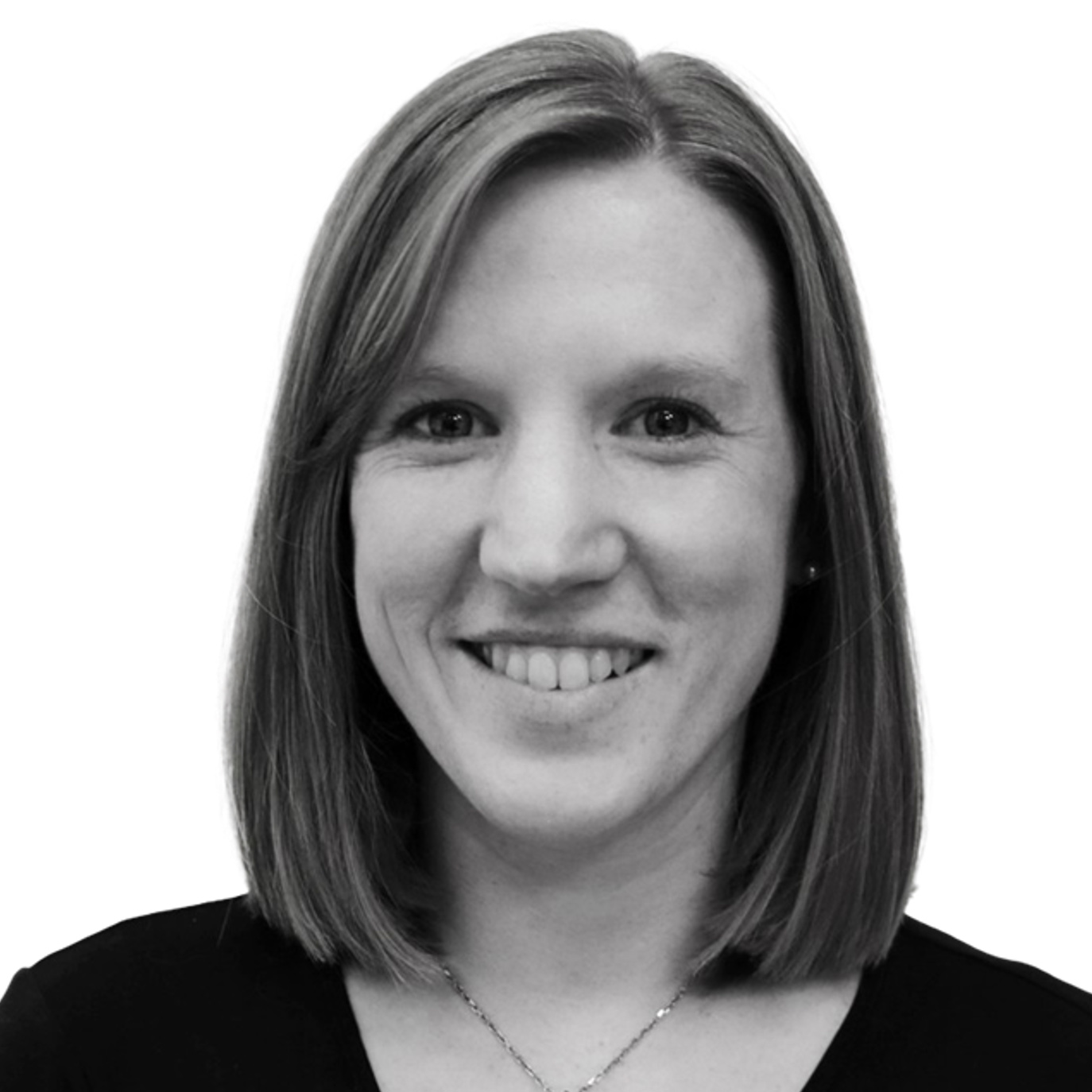 Caroline Haywood
Lead
Africa Forest Governance and Trade
Caroline specialises in forest governance and oversees ClientEarth's Africa programming. She focuses on supporting our forest team, including our in-country legal associates and national partners, to deliver legal support and capacity building to NGOs and forest communities in Liberia, Côte d'Ivoire, Ghana and the Republic of Congo. This legal training allows national NGOs and forest communities to engage more confidently in discussions to make stronger forest laws and ensure these are implemented. Ultimately, the work seeks to reduce illegal logging, enforce communities' rights and lead to more equitably and sustainably used forests. Before joining ClientEarth, Caroline worked on climate and environmental issues for a variety of development organisations, including the Overseas Development Institute (ODI), where she specialised in green growth policy questions, and the International Development Law Organisation (IDLO), where she led projects looking at land use investments in southern and eastern Africa. She began her career working on clean energy policy for the Australian Federal Government.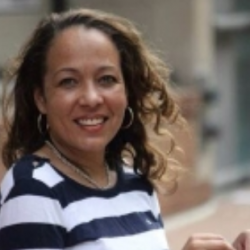 Charlotte McLain Nhlapo
Global Disability Advisor of the World Bank Group.


As Disability Advisor, she focuses on working with and supporting operational teams across the institution to ensure that Bank policies, programs and projects take people with disabilities into consideration. Before joining the World Bank, she served as USAID's coordinator for disability and inclusive development, appointed by U.S. President Barack Obama in 2011 to lead the government's efforts in disability inclusive development, from developing policies and country strategies to technical assistance for program implementation.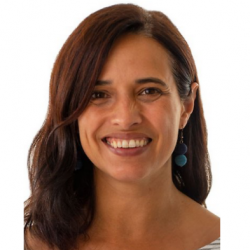 Cibele Queiroz
Researcher,
Global Resilience Partnership (GRP)
Theme Leader, Resilience and Sustainable Development
Stockholm Resilience Centre (SRC)


Cibele is a researcher on food systems social-ecological resilience at the Global Resilience Partnership and the Stockholm Resilience Centre, where she co-leads the Resilience and Sustainable Development theme.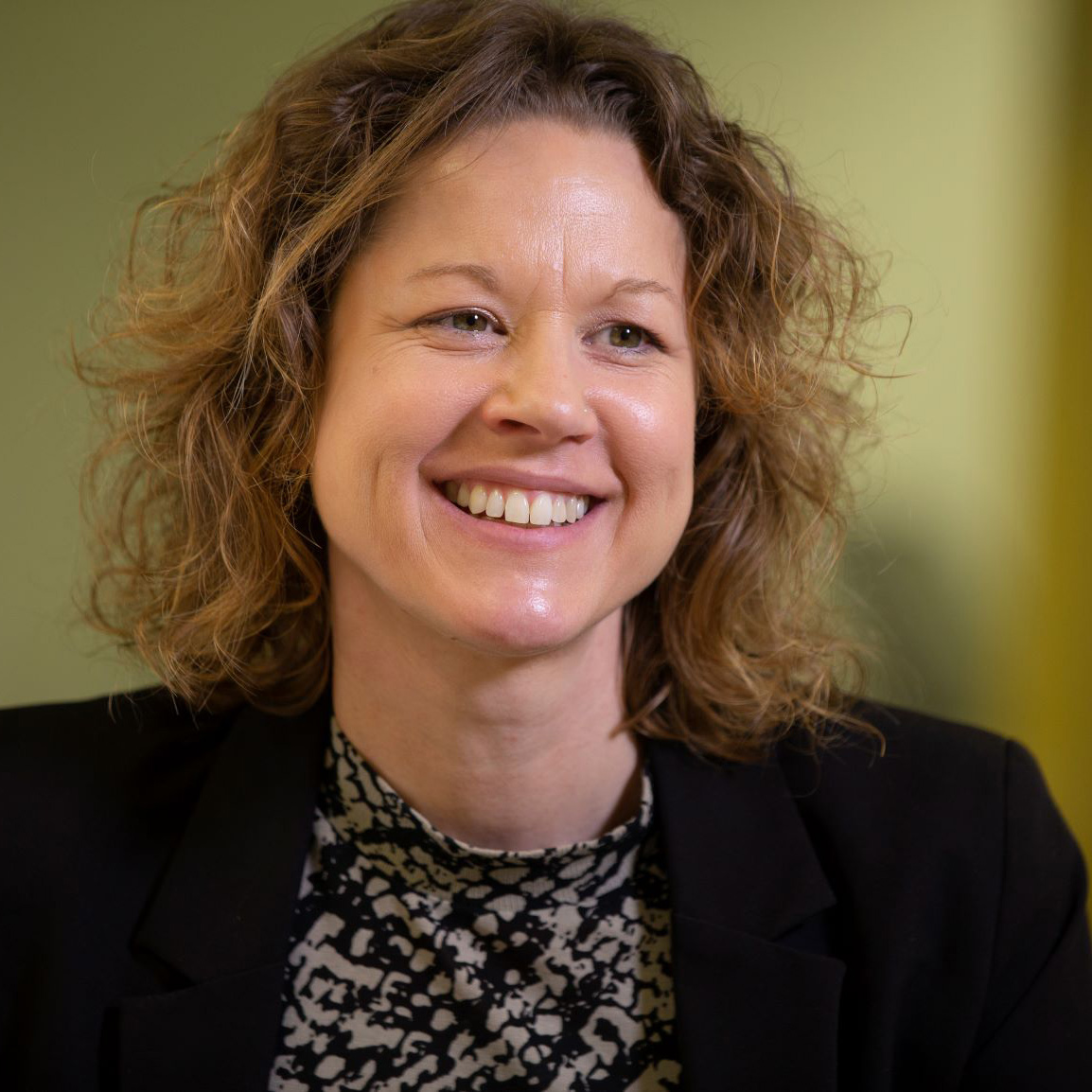 Clair Grant-Salmon
Head of audience development, Communications
International Institute for Environment and Development

Clare Shakya
Director, Climate Change
International Institute for Environment and Development

Clare is the director of IIED's Climate Change research group. She has over 25 years of experience in development, in climate, energy and natural resources. Previously she spent 15 years with DFID, leading the integration of climate change thinking and finance into DFID's development interventions in Asia and Africa Divisions. She is interested in politically astute, agile processes that learn iteratively about how to support a just transformation to a climate positive future.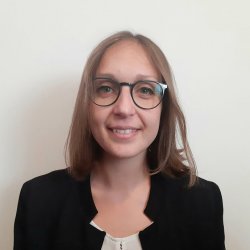 Claudia Patrone
Social Protection and Resilience Consultant, FAO
Claudia Patrone works as a consultant at the Food and Agriculture Organization of the United Nations, where she provides policy and technical support on social protection, resilience and risk management. She holds a Master's Degree in Human Rights and Humanitarian Action from Sciences Po.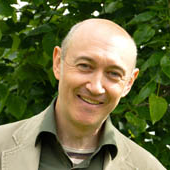 Colin Quistan
Head of Climate and Resilience, Practical Action
He has worked extensively on sustainable development, disaster risk reduction and climate change adaptation. His main areas of interest are in systems approaches, complexity, resilience, natural capital and climate justice. Colin is a regular participant at the UNFCCC Conference of Parties and an observer of the UNFCCC Warsaw International Mechanism.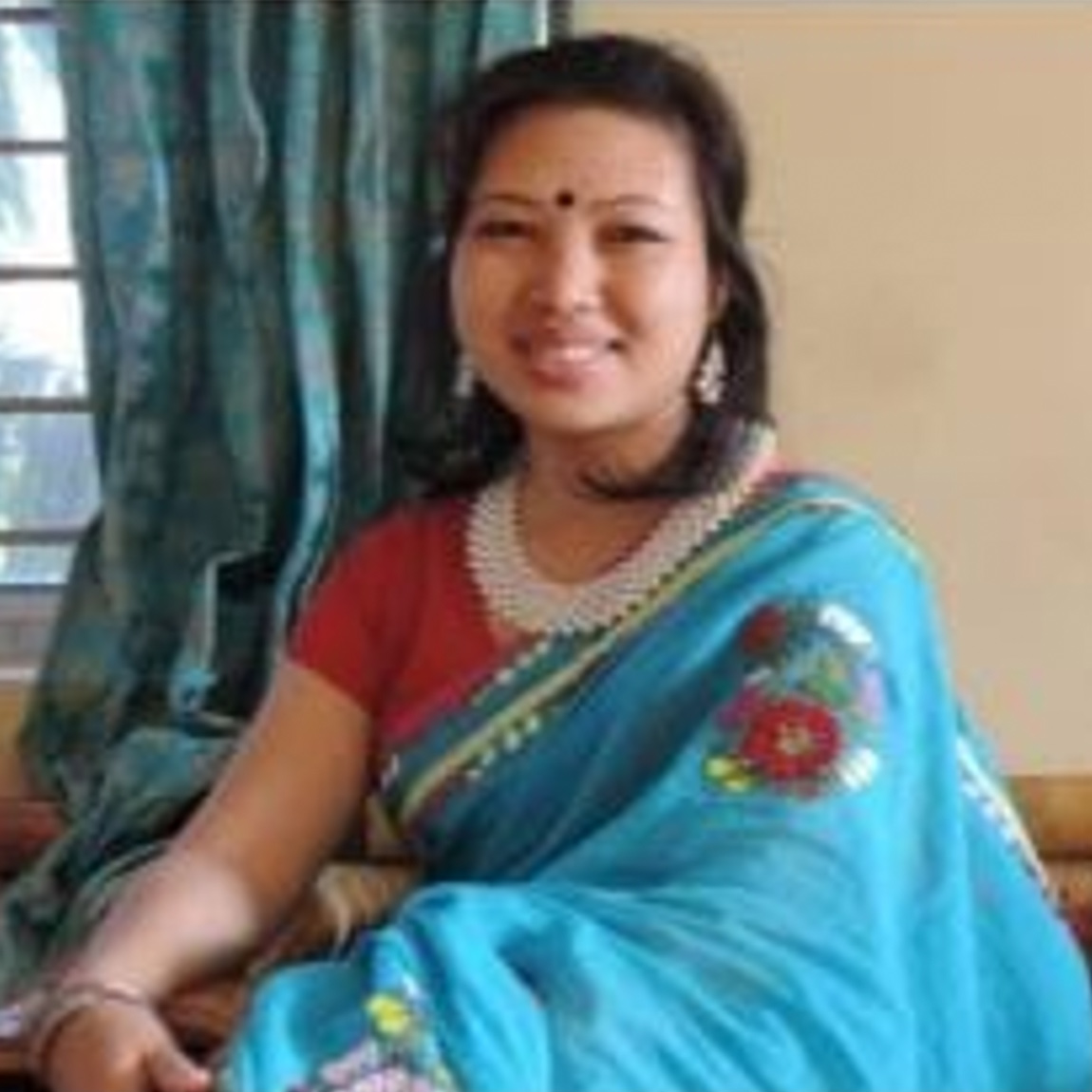 Coxy Talukder
Deputy Executive Director
ASHIKA Development Associates,
Coxy Talukder, a lawyer practiced in Judge's Court in Rangamati Hill District. She is the Deputy Executive Director of ASHIKA Development Associates, a Chittagong Hill Tracts base Non-Government Organization. Has a long experience of more than 12 years in implementing development projects in thematic sectors including Environment and climate change, disaster risk reduction, multilingual education, agriculture and livelihood, gender rights and health issue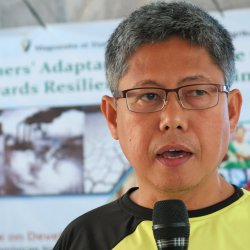 Cris Panerio
National Coordinator, Masipag
Cris has worked with Masipag for the past 25 years. He has worked with marginalized farmers in Luzon, Occidental Mindoro and Zambales during the eruption of Mt. Pinatubo. His areas of expertise are the implementation of Sustainable Agriculture/Agroecology and Agrarian Reforms.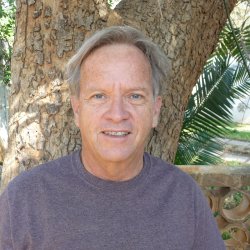 Dale Lewis
CEO and founder of Community Markets for Conversations (COMACO)
Dale Lewis is the CEO and founder of Community Markets for Conservation
(COMACO). COMACO is a social enterprise that supports wildlife conservation and works with illegal wildlife poachers to provide alternative livelihood skills and train small-scale farmers in the leading practices of climate-smart, sustainable agriculture.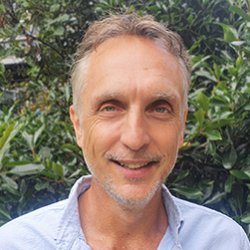 Dan Collision
Chief Executive, Farm Africa
Dan joined Farm Africa as its new Chief Executive in May 2020. His background is in international development and humanitarian affairs, and most of his work has been focused in the NGO sector. Prior to Farm Africa he led the international programmes for War Child, working on children's rights in conflict affected countries such as Afghanistan and Yemen.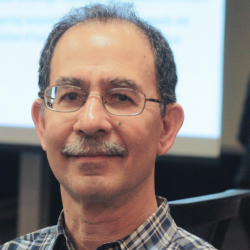 David Kaimowitz
Manager, Forest and Farm Facility, at FAO
Manager, Forest and Farm Facility, at FAO. Previously, Director Natural Resources and Climate Change at Ford Foundation, Director General of Centre for International Forestry Research (CIFOR), and senior advisor to Climate and Land Use Alliance (CLUA), among others. Works on grassroots rural organizations, forest - related policies, and rural development. PhD in agricultural economics, University of Wisconsin Madison.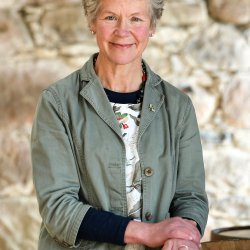 Denise Walton
Director, Farmer and Ecologist, Peelharm Farms Scotland
Denise farms in the Scottish Borders with her husband and son. She is a Director of the Pasture-for-Life Association, on the Scottish steering group of The Nature Friendly Farming Network and A Soil Association Farmer Ambassador for Agroecology".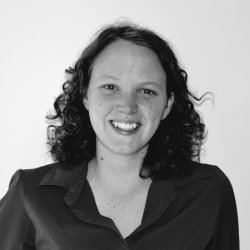 Dorothy Heinrich
Technical advisor in forecast-based financing and action, Red Cross Red Crescent Climate Centre
Dorothy is technical advisor in forecast-based financing and action at the Red Cross Red Crescent Climate Centre, and is based in Montreal, Canada. She has an MSc. in environmental change and a background at the intersection of human geography and climate science. Currently, her main focus is the reduction of the humanitarian impacts of extreme weather events. Her recent work includes technical support on climate risks, the development of anticipatory action programmes, and practical research on a variety of topics related to extreme weather, the use of weather and climate science for disaster risk reduction, and climate-related vulnerability and exposure analysis.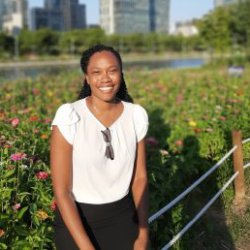 Dr Ainka Granderson
Senior Technical Officer and Resilience Lead, Caribbean Natural Resources Institute
Senior Technical Officer, climate change adaptation specialist - CANARI


Dr. Ainka Granderson, Senior Technical Officer, is a climate change adaptation specialist with expertise in community-based adaptation, vulnerability assessments and participatory development of adaptation plans and policies. She brings over seven years of experience working in climate change and environmental management in the Pacific and Caribbean islands. Ainka was also engaged as a Climate Adaptation Flagship Fellow at the Commonwealth Scientific Industrial Research Organisation, Australia where she conducted research on social barriers to climate change adaptation in small island developing states.

Dr Asha Mohammed
Secretary General of Kenya Red Cross Society
She has over 25 years diverse experience working within Humanitarian and Government institutions .She has served in different capacities within the Red Cross Red Crescent movement including ; Movement Partnerships Advisor, International Committee of the Red Cross (ICRC) Geneva, Head of Operations, International Federation of Red Cross and Red Crescent (IFRC) Africa Zone office in Johannesburg, Head of Eastern Africa zone office in Nairobi and Deputy Secretary General and Head of Programmes in Kenya Red Cross, among others.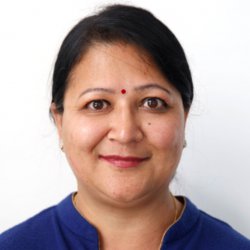 Dr Mandira Singh Shrestha
Programme Coordinator of Climate Services initiative
ICIMOD
Dr. Mandira Singh Shrestha is a Programme Coordinator of Climate Services initiative at ICIMOD. She has over 25 years of research experience that cover broad areas of climate services, water related disaster risk reduction and water resources management. Her research interest center on transboundary flood forecasting and monitoring, application of satellite based products, Early warning systems and end user engagement for reduced risks and increased resilience. Her current research focuses on localizing climate services for Agriculture and Tourism, communication of early warning to the last mile and institutional capacity building in Future Climate Change Projections. She has coordinated the development of a web based regional flood information system in the Himalayan region where the countries share real-time data and information for flood risk reduction thereby strengthening regional cooperation. Ms. Shrestha holds a Doctor of Engineering from the University of Kyoto, Japan and a Masters in Civil Engineering from the University of Washington, Seattle, USA.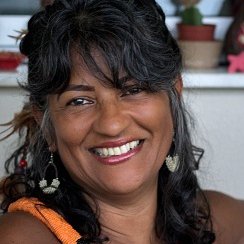 Dr. Sonia Dias
WIEGO Waste Specialist
Expertise: gender dynamics in waste work, solid waste management, informal recycling, recycling cooperatives, dump closures, livelihoods and waste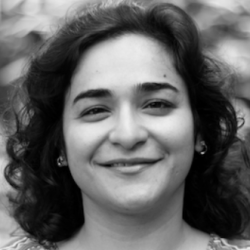 Dr. Sumetee Pahwa Gajjar
Senior Researcher
PlanAdapt

Sumetee is a member of the PlanAdapt Coordination Hub, a PlanAdapt Fellow and an associated Senior Researcher. She is based in Cape Town, South Africa.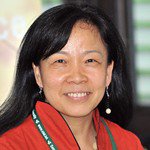 Dr. Yiching Song
Senior Researcher, Programme Leader, in UN Environment Programme-International Ecosystem Management Partnership (UNEP-IEMP) in Chinese Academy of Sciences
Founder and Supervisor of Farmer Seeds Network (in China)

She obtained her Ph.D in rural sociology and rural development in Wageningen University, in the Netherlands in 1998. Since 2000, she has been a senior researcher and program leader in Chinese Academy of Science (CAS). And she is also Founder and adviser of Farmer Seeds Network ( in China) since 2013.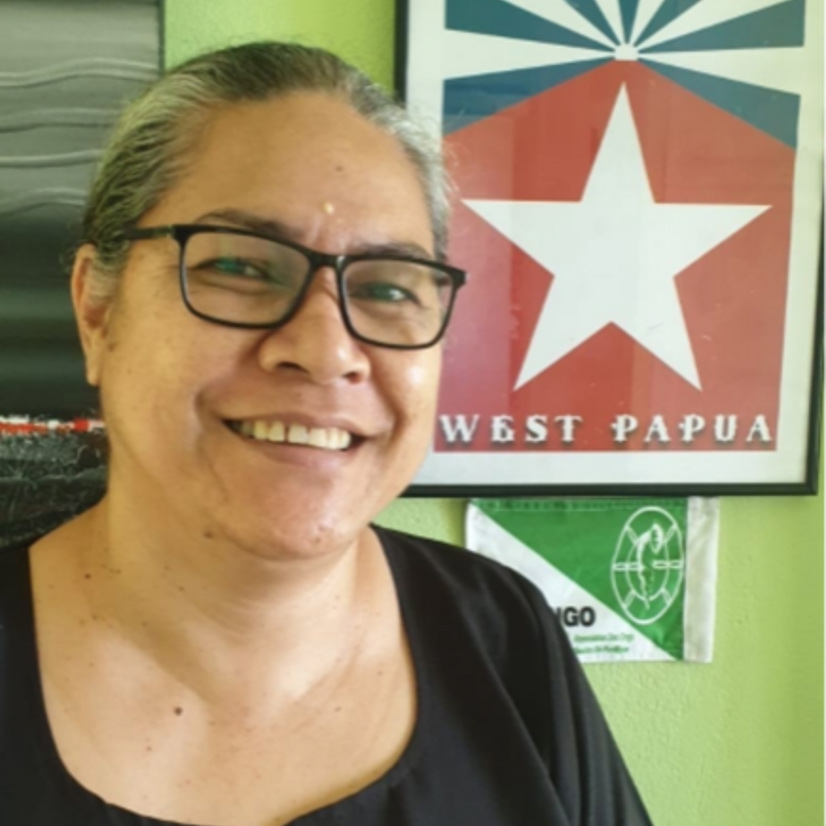 Emeline Siale Ilohahia
Executive Director
PIANGO
Emeline Siale Ilohahia is a Tongan civil society leader, women's advocate and activist. She is the Executive Director of PIANGO and represents the interests of the Pacific civil society internationally. Previously, as the Executive Director of the Civil Society Forum of Tonga, Siale brought together coalitions working on ethical leadership, women's access to finance, leadership, and political participation. Siale was awarded the Jose Edgardo Campos Collaborative Leadership for recognition of her contributions to local leadership efforts.
Emily Montier
Head of Crisis Anticipation and Risk Financing, leading the Start Network's work on innovative proactive approaches to humanitarian action
She joined the Start Network in 2014 and oversees a global team working on anticipation and disaster risk finance initiatives. She previously worked in humanitarian response, with organisations such as Save the Children, British Red Cross and Relief International. Emily holds an Msc from the London School of Economics and an MA from the University of Edinburgh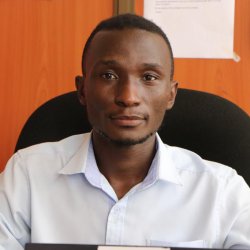 Emmanuel Ntale
Ntale Emmanuel is Early Warning Early Action (EWEA) Officer of Uganda Red Cross Society (URCS)
He heads the Environment Action and Climate Unit. He offers technical and programmatic leadership on establishment of Forecast based Financing systems and coordinates the Climate Unit under the themes of Climate Sciences, Mitigation, Adaptation and Cross Cutting themes across all the departments within URCS.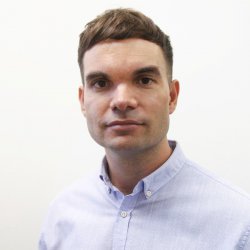 Ezekiel Simperingham
Global Lead on Migration and Displacement for the International Federation of Red Cross and Red Crescent Societies (IFRC)
Ezekiel leads the global work of the IFRC on migration and displacement, including strategy, emergencies and operations, community programmes, advocacy and diplomacy, accountability and knowledge sharing across the network of 192 National Societies.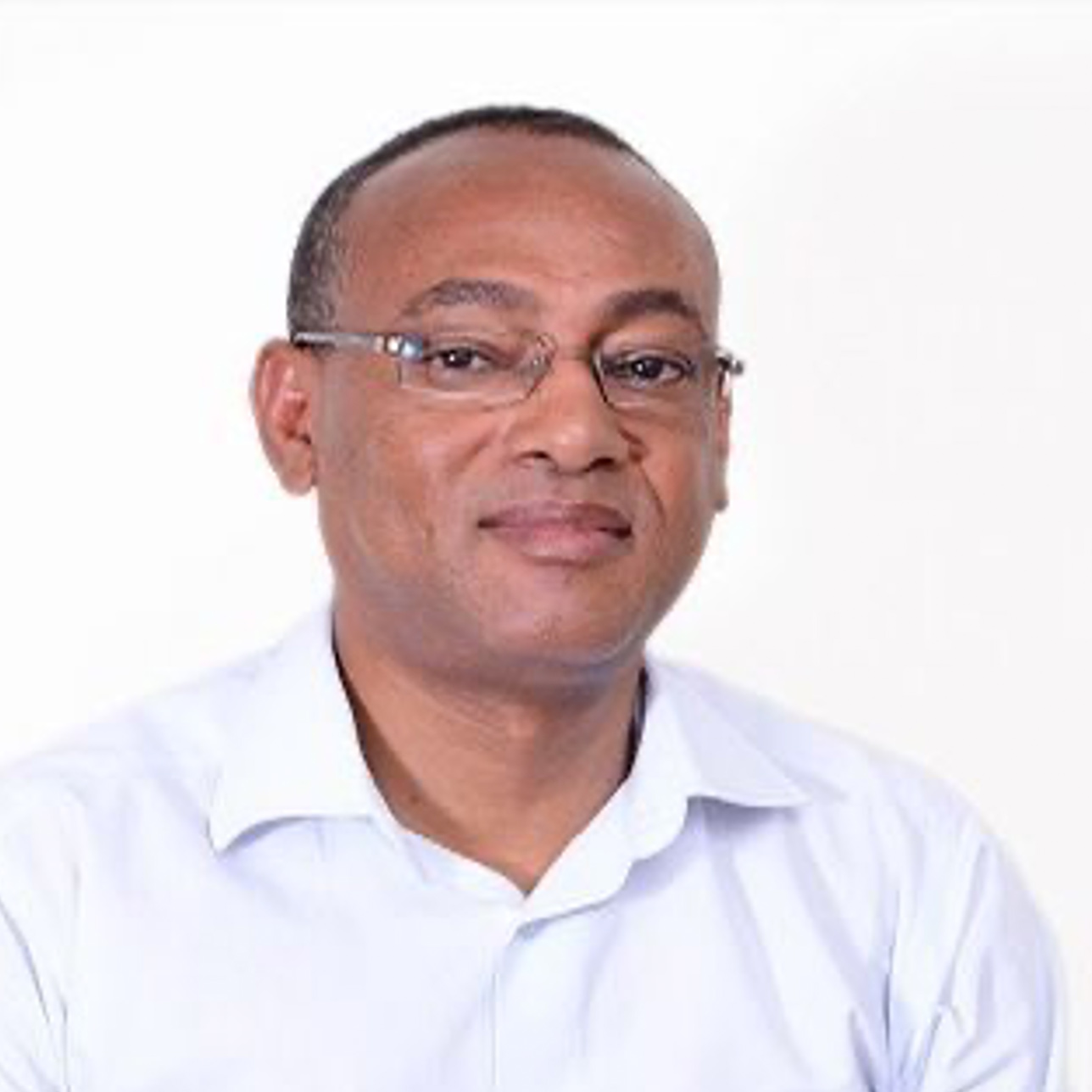 Fitsum Hagos
Researcher Economist/Social Science
Expertise Technical efficiency, water governance and irrigation institutions, impact on nutrition, food security and poverty, cost recovery and irrigation water valuation, microfinance and insurance markets, value chain analysis, business model for small-scale irrigation technologies, and ecosystem valuation and payments for ecosystem services Before IWMI Fitsum was assistant professor of Economics at Mekelle University, Ethiopia.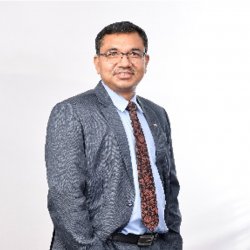 Govinda Bahadur Raut
ACEO
Mr. Govinda Bahadur Raut, an Eminent Banker has 28 years of experience in microfinance, MSME financing and development sectors including providing training and technical assistance to microfinance institutions in Nepalese microfinance industry. He had worked as a practitioner, wholesale lender and as a technical assistance provider in areas of microfinance institutions' (MFIs) capacity building in Nepal.

Mr. Raut joined this Bank in 2012 as Department Head of Microfinance. Currently, he has been leading the Inclusive Banking team of the Bank. Prior to joining this Bank, he worked for Sudur Paschimanchal Grameen Bikas Bank, Annapurna Conservation Area Project (ACAP), Nirdhan Utthan Laghubitta Bittiya Santha Ltd., RMDC Laghubitta Bittiya Santha Ltd., and Enhancing Access to Financial Services (EAFS) Project.
He holds an MBA (Finance) and MA (Rural Development) degree from Tribhuvan University, Nepal. He is a "Certified Expert in Climate Adaptation Finance (CECAF)" recognized from Frankfurt School of Finance and Management, Germany. He has visited India, Bangladesh, The Philippines, Senegal, Malaysia, Indonesia, Thailand and Germany to participate in microfinance related programs.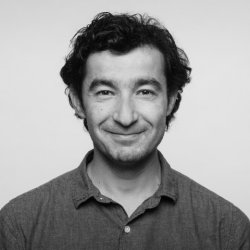 Haseeb Bakhtary
Consultant: Climate Focus
Haseeb is a consultant at Climate Focus with five years of experience in research and advising. His mains areas of focus include public-private efforts for climate change mitigation and adaptation through food systems transformation and nature-based solutions.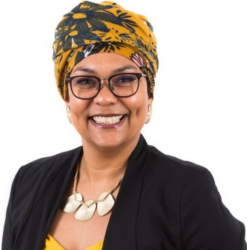 Inga Jacobs-mata
Country Representative, IWMI Southern Africa
International Water Management Institute (IWMI)


Inga is a political scientist working in water governance and its intersections.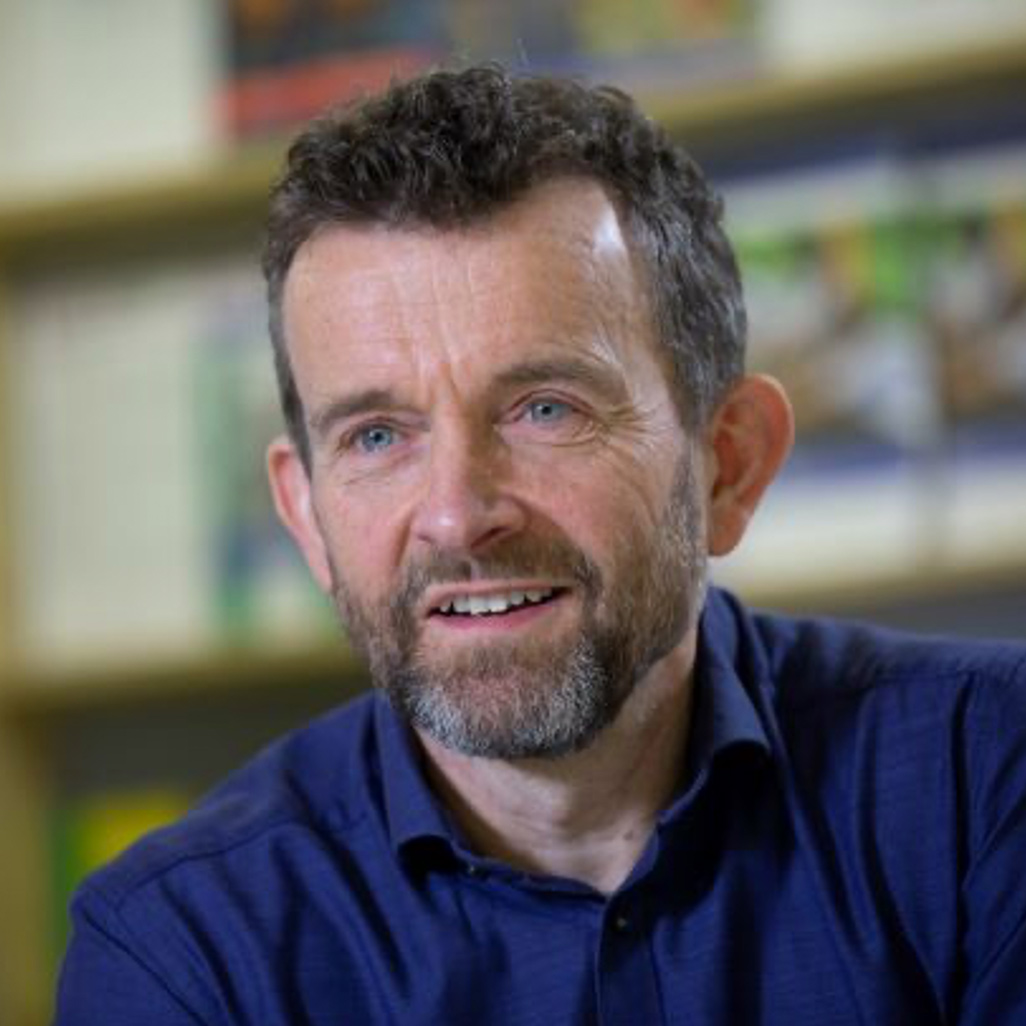 James Mayers
Director – Natural Resources Group
International Institute for Environment and Development (IIED)

James Mayers has 34 years of experience in natural resources and rural development research and management issues, emphasising forestry, ecosystem resilience, governance, investment, and locally-controlled land and natural resource use.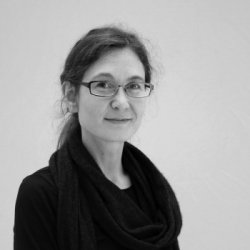 Jana Sillman
Research Director
CICERO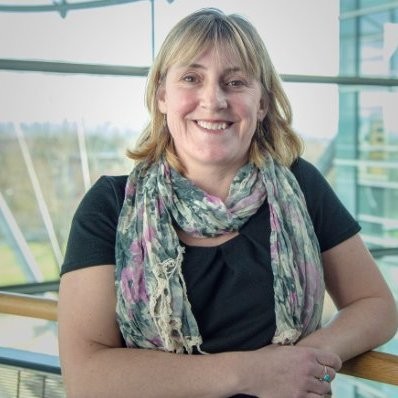 Joanne McLellan
Head of Media and Campaigns, United Kingdom Meteorological Office (UKMO)
Joanne McLellan has been Head of Media and Campaigns at the United Kingdom Meteorological Office (UKMO) since January 2019, leading a busy operational press office and campaigns team promoting weather and climate services and information widely, to help the UK make better decisions to stay safe and thrive. She is also the lead on reputation management and crisis communications for the organisation, ensuring consistent communications and messages when needed.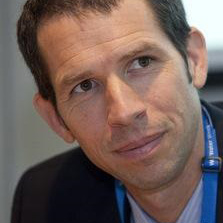 John Harding
Head of Climate Risk and Early Warning Systems,
World Meteorological Organization
John Harding is the Head of the Climate Risk and Early Warning Systems (CREWS) secretariat at the World Meteorological Organization (WMO). He has been working for 25 years managing programs on resilience, climate change and the risk of disasters.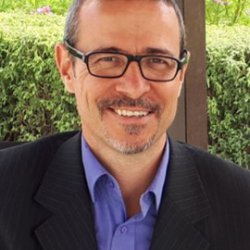 Jonathan Davies
Coordinates the Global Drylands Initiative and is the Global Agriculture Programme Lead at IUCN, the International Union for Conservation of Nature
He leads IUCN's work on sustainable land management, rangeland restoration, sustainable pastoralism, and on sustainable agriculture. He has extensive experience in landscape management and restoration, communal governance and resource rights, assessment of land health, ecosystem service valuation, policy design, and mobilising investment for ecosystem rehabilitation. Dr Davies is IUCN's representative to the UNCCD. He holds a PhD in Agricultural Economics and has over 25 years of experience in sustainable development and conservation, particularly in Africa, Asia and Europe.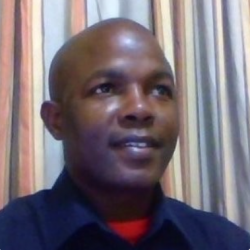 Joseph Kimani
Executive Director
Slum Dwellers International, Kenya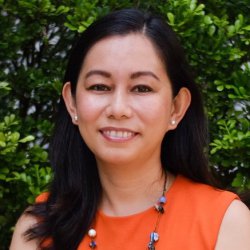 Joy Bailey
Urban Climate Change Resilience Specialist (Consultant)
Asian Development Bank's Urban Climate Change Resilience Trust Fund (UCCRTF)


Joy Amor Bailey is an Urban Climate Change Resilience Specialist with the Asian Development Bank (ADB) - administered Urban Climate Change Resilience Trust Fund (UCCRTF) which supports cities in eight countries by improving urban planning, designing climate-resilient infrastructure, and investing in projects and people.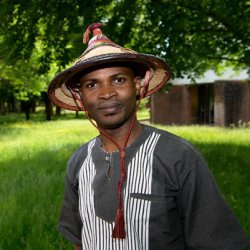 Kiswendsida Guigma
Climate scientist working as technical advisor for the Red Cross Climate Centre
Kiswendsida Guigma is a climate scientist working as technical advisor for the Red Cross Climate Centre. He is particularly interested in heat waves and forecast-based financing for the humanitarian sector.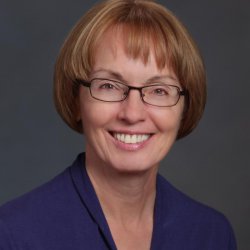 Kristie Ebi

Laura de Grujiter
Sustainability Manager Bunge Loders Croklaan, Europe and West-Africa
Laura is working as Sustainability Manager for Bunge Loders Croklaan, the plant-based lipids business of Bunge; one of world leaders in sourcing, processing and supplying oilseed and grain products and ingredients. During her Masters European Law and Business Law at the University of Leiden, Netherlands, Laura worked as intern at a Dutch Authority for Consumers & Markets and an International Law Firm. After her graduation in 2012 she started at the Supply Chain department of B2B oils and fats supplier Loders Croklaan in Wormerveer. After 2 years she moved to the position of Sustainability Manager, overseeing Responsible Sourcing and compliance practices of the Global tropical oils portfolio: Palm, Shea, Coconut. Laura also represents Bunge in various National- and International Sustainability platforms and initiatives like EPOA, RSPO, MVO, GSA and Fediol. Since 2019 Laura is heading the development and implementation of Bunge's Shea Sustainability program in West Africa: Where Life Grows.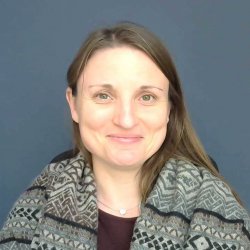 Liz Stephens
Associate Professor in Climate Risks and Resilience at the University of Reading, and the Joint Science Lead for Anticipatory Action at the Red Cross Red Crescent Climate Centre
Dr Liz Stephens is an Associate Professor in Climate Risks and Resilience at the University of Reading, and the Joint Science Lead for Anticipatory Action at the Red Cross Red Crescent Climate Centre

Louise Baker
Managing Director, Global Mechanism of the United Nations Convention to Combat Desertification (UNCCD)
Originally from a rural farming community in the United Kingdom, in August 2020, Executive Secretary Mr. Ibrahim Thiaw appointed Ms. Louise Baker, as the Managing Director of the Global Mechanism of the United Nations Convention to Combat Desertification (UNCCD). The Global Mechanism supports country level implementation and resource mobilization.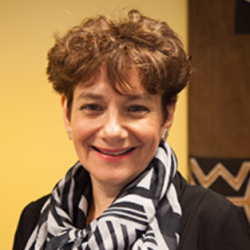 Louise Cord
Global Director for Social Sustainability and Inclusion, World Bank's Sustainable Development Practice Group
Louise Cord is the Global Director for Social Sustainability and Inclusion in the World Bank's Sustainable Development Practice Group.
Prior to this, Ms. Cord was the Country Director for Senegal, Cabo Verde, The Gambia, Guinea Bissau, and Mauritania, based in Dakar, Senegal. Prior to her appointment as Country Director, she was Practice Manager in the Poverty Global Practice responsible for Latin America and the Caribbean.
A U.S. national, she joined the Bank in 1991 as a Young Professional in the Bank's Young Professional Program. She has since held various positions in the World Bank's poverty reduction and sustainable development departments, working specifically on inclusive growth, poverty reduction, and rural development. She has worked in Africa, Latin America, and Eastern and Central Europe.
Ms. Cord holds a Ph.D. in development economics from the Fletcher School of Law and Diplomacy at Tufts University. She has published on rural poverty, pro-poor growth, and inclusive growth challenges and strategies in Latin America and the Caribbean.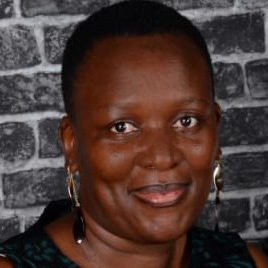 Lucy Mtilatila
Deputy Director
Department of Climate Change and Meteorological Services Malawi
Lucy Mtilatila is the Deputy Director in the Department of Climate Change and Meteorological Services in Malawi. She holds a MSc. Degree in Meteorology from Monash University in Australia.
Maarten Kapelle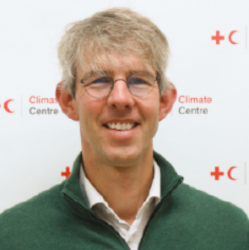 Maarten van Aaslt
Director, Red Cross Red Crescent Climate Centre
Maarten oversees our support for climate risk management across the Red Cross Red Crescent Movement, and its links with scientific and policy communities on climate change, disaster risk management and development planning. He is a professor at the University of Twente, Faculty of Geo-Information Science and Earth Observations.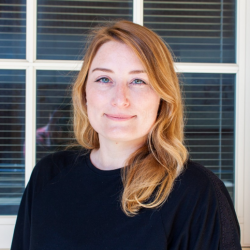 Maike Hamann
Researcher
Global Resilience Partnership (GRP)
Centre for Sustainability Transitions (CST)


Maike is a Knowledge & Evidence lead for the Global Resilience Partnership, focusing on the Southern African Resilience Academy. She is based at the Centre for Sustainability Transitions, South Africa.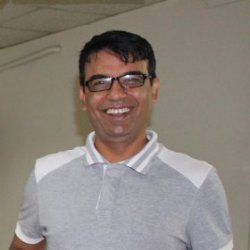 Mamun-Ur-Rashid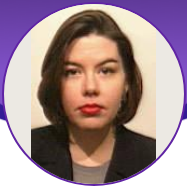 Margaret Arnold
Global Lead on the Social Dimensions of Climate Change, World Bank
​​Margaret Arnold serves as the World Bank's Global Lead on the Social Dimensions of Climate Change. She leads work on social resilience, locally-led climate action, and socially inclusive approaches to climate decision making. She also serves as one of the Bank's Global Coordinators for Indigenous People's issues. Margaret has been with the World Bank since 1995, and was part of a two-person team that established the World Bank's first unit focused on natural hazard risk management in 1998 (the Disaster Management Facility). She is credited with facilitating the Bank's recognition of disaster risk reduction as a development priority. She is one of the founders of the ProVention Consortium and served as Head of its Secretariat from 2007-2009.
Mark Harvey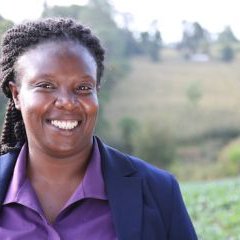 Mary Nyale
Program Manager, Farm Africa
Mary Nyale an MBA graduate in Project Planning and Management, holder BSc Horticulture is an experienced program manager who has led innovative community development projects for more than a decade. She has implemented various value chain programs in Kenya. Her expertise covers community Development programs, value chain development, market engagement, women and youth development.

Maxine Voorbraak
Policy Officer at Ministry of Foreign Affairs
Maxime Voorbraak has a background in Law and Conflict Analysis. She has been with the Dutch Ministry of Foreign Affairs since 2020 working for the climate and humanitarian teams, focusing on climate adaptation, the Grand Bargain and digitalization.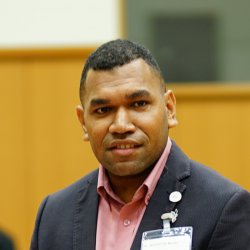 Mesake Mataitoga
Senior Disaster Risk Reduction Officer, Fiji National Disaster Management Office
His area of expertise includes Emergency Response Co-ordination, Disaster Risk Reduction (DRR), Resilient Development and Climate Change Adaptation (CCA) with experience in a variety of disaster relief and development context.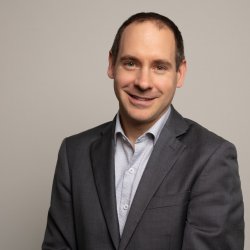 Michael Szönyi
Member of executive staff in the Group's Sustainability function with Zurich Insurance Group
He leads Zurich's award-winning Flood Resilience Program, a multi-sector alliance with academia, humanitarian organizations and the private sector, aiming to enhance community flood resilience. The program, originally started in 2012, was recently extended to run in a second phase from 2018-2024 as part of Zurich's Climate Resilience strategy and is now operating community programs, knowledge and advocacy as well as research in over 20 countries globally.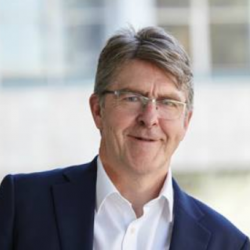 Mike Adamson
Chief Executive, British Red Cross
Chief executive of the British Red Cross, the country's leading voluntary crisis response organisation, and part of the worldwide Red Cross and Red Crescent Movement.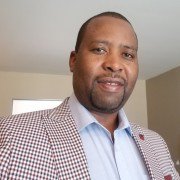 Mr. Rangarirai Machemedze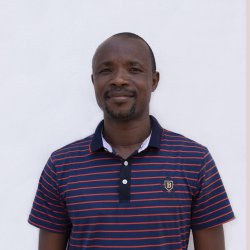 Mr. Yirah O Conteh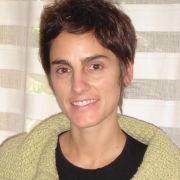 Ms. Jorgelina Hardoy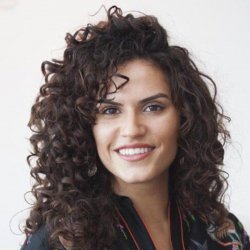 Natasha Buchholz
Business and Operations Manager
iDE Mozambique

Natasha Buchholz is iDE Mozambique's Business and Operations Manager. She is a manager and critical thinker working to transform "blue-sky thinking" into something impactful for rural entrepreneurs. She has spearheaded much of the strategy to integrate a market systems resilience lens into iDE Mozambique's programs, fostering a long-term adaptive management strategy across the portfolio.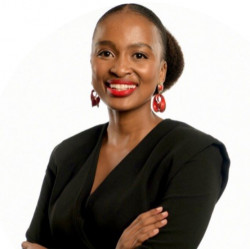 Ndoni Mcunu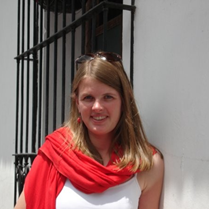 Ninni Ikkala Nyman
Senior Officer for Nature-based Solutions at the International Federation of the Red Cross and Red Crescent Societies (IFRC)
Ninni is the Senior Officer for Nature-based Solutions at the International Federation of the Red Cross and Red Crescent Societies (IFRC). She has 15 years of experience in development and environment, specializing in climate change adaptation, climate policy and nature-based solutions.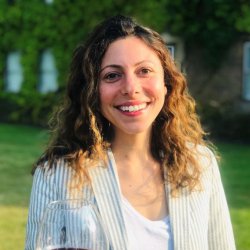 Nora Nisi
Coordinator, Climate Change
International Institute for Environment and Development

Working as part of the Climate Change research group to provide oversight of project coordination, finance, logistics, administration and research assistance. Works within the climate, governance and finance team on projects related to governance of risk, as well as the Least Developed Countries Initiative for Effective Adaptation and Resilience (LIFE-AR).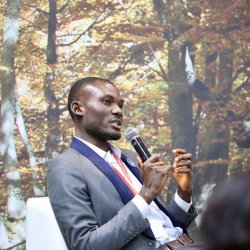 Opeyemi Elujulo
Founder, Youth for the Environment Nigeria
Elujulo is a Soil and food security researcher and also the convener, Fork to Farm Local Dialogue, Oyo State, Nigeria.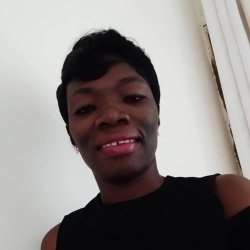 Ophilia Nubabaare
Founder
Blessed Women Ghana

Miss Ophilia Nubabaare in the founder of Blessed Women Ghana a local NGO working with 20 women groups in the Ullo traditional area in the Jirapa Municipality in the Upper West Region of Ghana with focus on advocacy programs on protecting shea trees, growing shea trees,shea nuts processing, women empowerment etc.
She is a Board member of the Tree Crop Development Authority in Ghana representing shea pickers.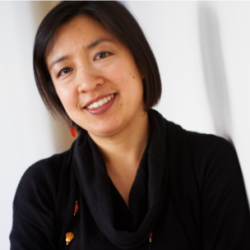 Patty Fong
Program Director, Climate and Health & Well-being, Global Alliance for the Future of Food
Patty Fong is Program Director, Climate and Health & Well-being, at the Global Alliance for the Future of Food, a strategic alliance of philanthropic foundations working together and with others to transform global food systems now and for future generations.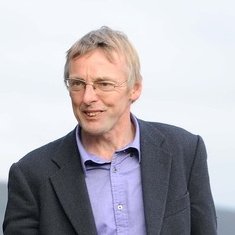 Pete Ritchie
Director of Nourish Scotland
Pete Ritchie is Director of Nourish Scotland. He also runs an organic farming business in the Scottish Borders.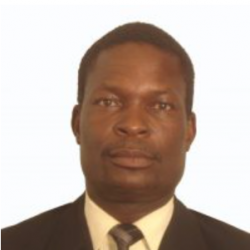 Peter Odhengo
Senior Policy Advisor Climate Finance/Green Climate Fund NDA, National Treasury and Director, GKIT, Program Coordinator-FLLoCA
Peter Oluoch Odhengo is currently Senior Policy Advisor on Climate Finance at the National Treasury and the founding Director of Greening Kenya Initiative Trust-a Public-Private-Partnership initiative whose mission is to promote green consumerism through diffusion of green technologies for the advancement of green economy in Kenya.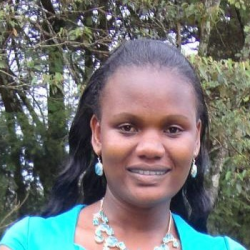 Phoebe Wafubwa Shikuku
Meteorologst, Seychelles Meteorological Authority
Phoebe currently works with the Seychelles Meteorological Authority as a forecaster/Meteorologist where she investigates atmospheric phenomena and interprets meteorological data, gathered by surface and air stations, satellites and radar to prepare reports and forecasts for the public, mariners and the aviation sector.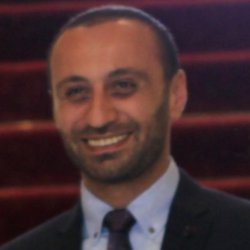 Rabih Yazbeck
Senior Program Director
NEF

Mr. Yazbeck joined NEF with nearly 15 years of experience in the non-profit and social entrepreneurship sectors in Africa, the Middle East, and the United Kingdom. Previously he was the Executive Director of Human Concern International Middle East Region (HCI ME) where he was responsible for developing and managing over 70 innovative, quick-impact interventions to address socio-economic issues in post-conflict zones. From 2000 to 2008, he worked for the Near East Foundation Regional Offices in Cairo and Amman, where he worked on multi-million dollar social and economic development programs in six countries in the Middle East. Rabih holds a B.Sc. in civil engineering with specialization in public work from the Lebanese University; a M.Sc. in IT for E-commerce with focus on rural development from Sussex University, UK; and, a M.A. in Social Entrepreneurship from Goldsmiths University of London. A native of Lebanon, he is now based in London.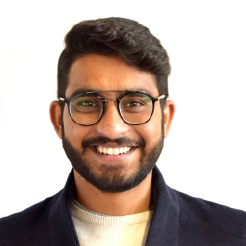 Ramiz Khan
Urban Advisor
Red Cross Red Crescent Climate Centre
Ramiz is an urban sustainability and resilience-building practitioner with over nine years' experience working in at least 25 cities and their respective local governments across Asia. He supports urban action on heat, FbF, coastal resilience, and water and sanitation.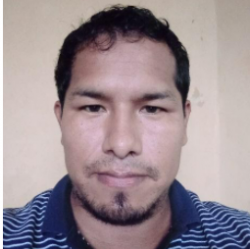 Rogers Mendoza Aro
Technical Coordinator of the Departmental Federation of Agroecological Producers and Collectors of Cacao Cochabamba - FEDPRACAO CBBA
He has worked in public and private entities as a technical consultant for REPSA for the export of cocoa; Technical consultant for the Improvement of cocoa quality with the Forest Project of the Commonwealth of the Tropics, Technical Manager of the Tropical Chocolate Association, Technical Responsible for the execution of Climate Change Resilience Projects with FAO; He has held the position of Secretary General of the Confederation of Agroecological Producers and Collectors of Cocoa Bolivia - COPRACAO BOLIVIA; He has been Focal Point on four occasions to coordinate and participate in the Paris France Chocolate Show through the National Coordination Committee of Cocoa Bolivia and the Cocoa of Excellence Program - COEX; He has participated in exchange trips in technological improvement of cocoa to countries such as Colombia (FEDECACAO) and Peru (APPCACAO) with IICA, Guatemala (FEDECOVERA) and Italy with FAO, Ecuador (INIAP, MAGA and UNOCACE) with INIAF.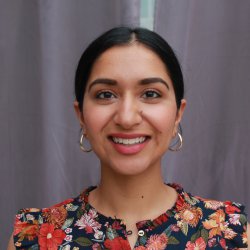 Roop Singh
Climate Risk Advisor
Red Cross Red Crescent Climate Centre
Roop Singh is a Climate Risk Advisor at the Red Cross Red Crescent Climate Centre and she provides technical support to disaster managers and adaptation practitioners to access, interpret and use climate risk information for decision-making. Roop has extensive experience as a knowledge translator and broker between climate science and climate adaptation (practitioner and policy) communities.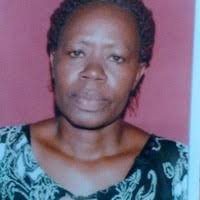 Rosemary Atieno
Women's Climate Centres International
Rosemary is the Chief Executive Officer and Founder of Community Mobilization for Positive Empowerment (COMPE), a local NGO in Kenya. She works with rural girls and women to help them develop sustainable micro- enterprises, build safe drinking water resources and complete their education.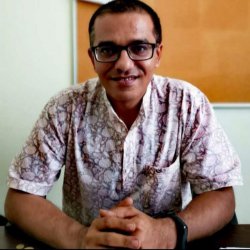 Sameer Kariya
Emergency Programme Coordinator for Concern Worldwide in Somalia/Somaliland
Sameer is Emergency Programme Coordinator for Concern Worldwide in Somalia/Somaliland. He is also focal person for Early Warning Early Action under Concern's community resilience programmes. Since 2002, he has been part of humanitarian responses to natural disasters and conflicts in various countries across Southern, South-eastern and Western Asia, Eastern and western Africa and Eastern Europe, notably in Afghanistan conflict and flash floods, South Sudan conflict, Horn of Africa drought in 2016, Ebola outbreak in Liberia, conflict in Yemen, Iraq, Syria and eastern Ukraine. Sameer has sectoral expertise and experience in the areas of Water, Sanitation and Hygiene Promotion and Disaster Risk Reduction and developing and managing multi-sectoral emergency response programs.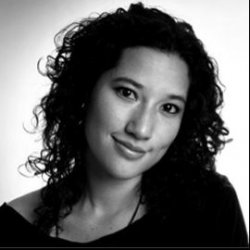 Sandra Guzmán
Coordinator of the Climate Finance Group of Latin America and the Caribbean (Grupo de Financiamiento Climático para América Latina y el Caribe, GFLAC)
In addition she collaborates as an independent consultant with various organizations on themes such as climate policy, climate finance and energy transition. She holds a Bachelor in International Relations from the Universidad Nacional Autónoma de México (UNAM) and a Master in Politics and Environmental Regulations from the London School of Economics (LSE). Currently, she is concluding a PhD in Politics at the University of York.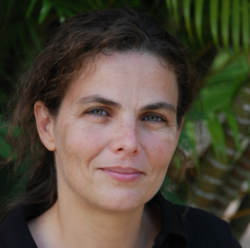 Sandrine Chetail
Senior Director, Economic Growth
Mercy Corps


Sandrine Chetail-Armour is the Senior Director for Economic Growth at Mercy Corps. She is responsible for defining Mercy Corps' strategic positioning in agriculture, markets, youth employment, financial inclusion and cash programming.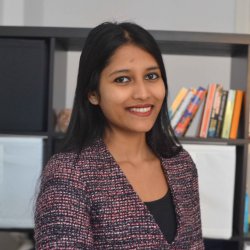 Sayanti Sengupta
Technical Advisor on Social Protection and Climate
Red Cross Red Crescent Climate Centre
Sayanti Sengupta works as a Technical Advisor on Social Protection and Climate at the Red Cross Red Crescent Climate Centre. She has over 4 years of experience in project management and policy advocacy, on topics like social protection, water and sanitation and the SDGs.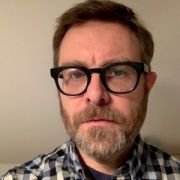 Simon Addison
Principal researcher, Climate Change; team leader, public policy for climate resilient development
International Institute for Environment and Development

Simon has over 20 years' experience supporting marginalised communities adapt to rapid social, economic and environmental change, particularly in the Greater Horn of Africa. His experience includes work with NGOs and academic institutions as a programme manager, technical adviser and researcher.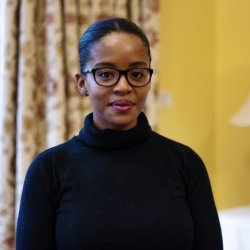 Simphiwe Laura Stewart
PhD/DPhil candidate, Oxford's School of Geography and the Environment (SOGE)
Simphiwe is a PhD/DPhil candidate at Oxford's School of Geography and the Environment (SOGE), where she studies elections and voter behavior. She has been working with the Red Cross Climate Centre on conceptualizing vulnerability, and understanding protection and conflict risks in context. Prior to Oxford, she spent several years as a research fellow in the U.S. Environmental Protection Agency (EPA) Office of Science Policy / Office of Research and Development in Washington, D.C.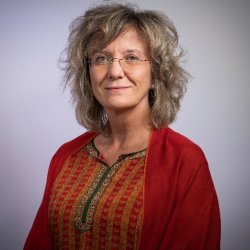 Sophie Grouwels
Forestry Officer, Forest and Farm Facility
FAO
Sophie Grouwels has a Master Degree in Political and Social Sciences from Leuven University. She started working for the European Union in Brussels focusing on programs for the least developed regions in Europe. After one year, she decided to widen her horizons and left to rural El Salvador, Central America, where she worked 9 years in different positions - all related to rural development, conflict resolution, economic empowerment and gender mainstreaming. In 1997 she started to work for FAO, first based in Venezuela supporting a regional program in preparation of the Amazon Cooperation Treaty, covering the 8 Amazon countries. In 2000 she transferred to the Forestry Department at FAO HQ in Rome, were her work for 12 years focused on community based forest enterprise development and co-founded Forest Connect, an international alliance to support locally controlled organizations and their businesses. Since 2012 she is part of the management team of the Forest and Farm Facility, a multi-donor trust fund partnership (FAO, IUCN, IID and AgriCord) programme, aiming at strengthening Forest and Farm Producer Organizations (FFPOs) as key agents for climate-resilient landscapes and improved livelihoods - currently active in 10 countries in 3 continents.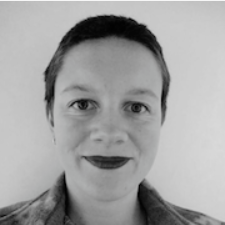 Sydney Church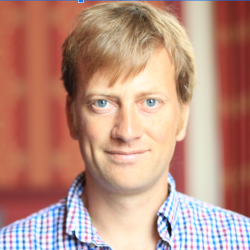 Toby Gardener
Director, Trase
Senior Research Fellow
Stockholm Environmental Institute (SEI)


Toby is a Senior Research Fellow at the Stockholm Environment Institute (SEI), and Director of Trase (www.trase.earth). Toby has twenty years' experience working on the sustainable development of tropical landscapes.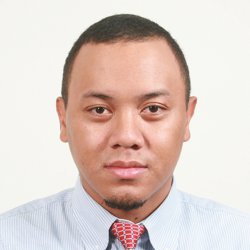 Tokiana Rakotonirainy
International Relation officer, Municipality of Antananarivo
Tokiana holds an MA in Public Administration and BA in Political Science. He has worked with the Municipality since 2016 and was appointed as Milan Pact Focal Point in 2019 to run the Pilot project on MUFPP Monitoring Framework with the support from RUAF and FAO."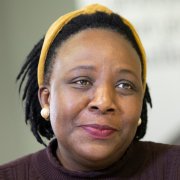 Tracy Kajumba
Principal researcher, Climate Change, IIED
Leading the strategic direction and implementation of work addressing gender inequality, social exclusion and climate justice, supporting monitoring, evaluation and learning for adaptation and fostering spaces for learning.
Leading the strengthening partnerships team to facilitate and promote local to global knowledge exchange to catalyse effective action on climate change, ensuring that the voices of vulnerable and excluded groups are included in decision making; providing platforms for learning and sharing information, including grassroots voices; measuring adaptation and resilience effectiveness of the above processes and providing robust research evidence to highlight gaps in equitable and just climate governance and decision making.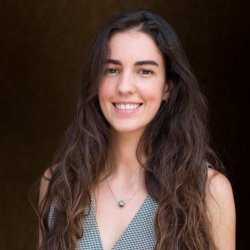 Urbe Secades
FbF coordinator for LAC and Asia
World Food Programme
Urbe Secades, sociologist with a Msc in Humanitarian Emergencies and International Development. For the past 4 years she has been developing and managing the Disaster and Climate Risk Programme Portfolio for WFP in the Dominican Republic. She previously worked with different INGOs in the field. Her experience includes policy development and technical advice to governments on early warning systems, anticipatory action, emergency preparedness and response. She has also established the national adaptive social protection strategy with the Dominican government and developed the in-country WFP cash transfer portfolio.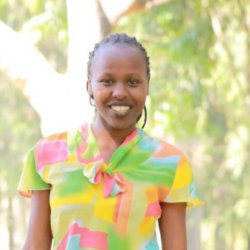 Wambui Elizabeth
Hope Raisers Initiative Kenya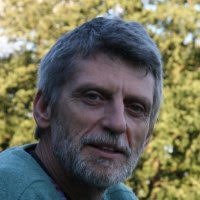 Yvan Biot
Independent Concultant in food, farming and nature
Yvan Biot is an independent consultant in food, farming and nature, based on a long-term overseas experience in soils, forest management and climate negotiations. He has a degree in tropical soils from the University of Gent and a Phd from the University of East Anglia. He is a Member of the Belgian Royal Society of Overseas Sciences.